Often when I am working or studying I take quick notes on a particular task I carried out and write them onto flashcards. If I ever have to carry out that task again I'll have it handy to remember and be able to refer back to it.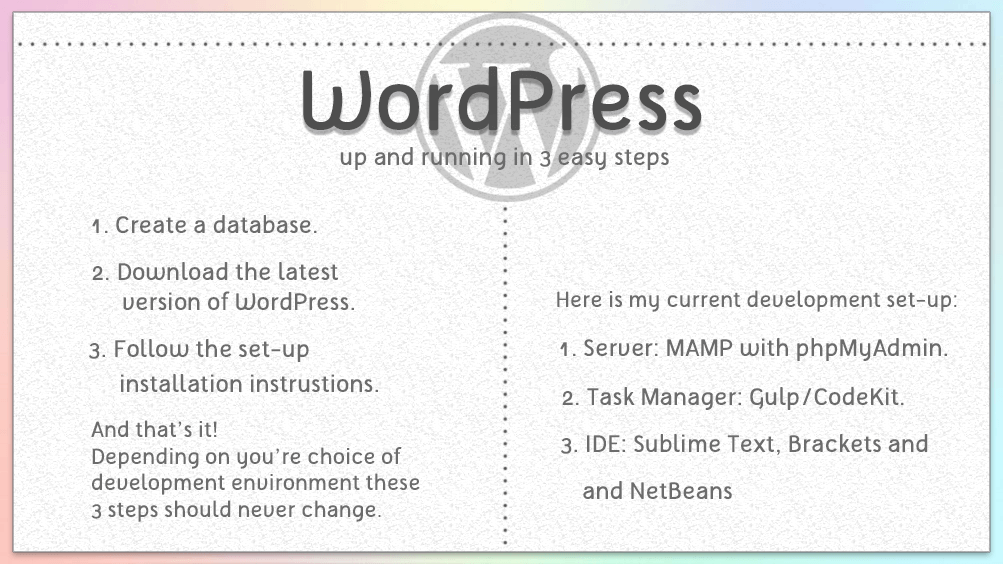 Create a database
Grab the latest version of WP
Follow the set-up installation instructions
MAMP as my server which includes phpMyAdmin built-in in order to create databases which WordPress requires to connect to.
CodeKit and/or Gulp as my task manager to compile various preprocessor languages such as Sass and JavaScript.
Sublime Text, Brackets and Netbeans as my IDE.
The benefit of the above is that they are all free (excluding) CodeKit to download and begin to use straight away. For a more detailed article on my current set-up and workflow check out this post.